- Thu Apr 07, 2016 9:05 pm
#11415
Here we have a new start for keeping the famous
Oecophylla smaragdina
. A brand new approach to keeping them in a well controlled environment. I like the format of the German ant keeping journals, therefore will start with a brief introduction.
Oecophylla smaragdina
, (Fabricius, 1775)
Taxonomy:
- Family:
Formicidae
- Subfamily:
Formicinae
- Genus:
Oecophylla
- Species:
smaragdina
- Binomial Nomenclature:
Oecophylla smaragdina
Origin:
Australia
Features: Minor - Major castes
Hibernation: No
Appearance of the queen: Green-Brown, Very bulky
Appearance of the workers: color: Green- Brown, slim with long legs
Nest building:
Weaving nests in trees and between cracks of high humidity utilising silk secreted by larvae.
Food: honey, insects
Temperature: 22 - 28 ° C
Humidity: 60 - 80% (tropical climate)
After contemplation of calling it a day with this species, I thought "How else will the world get to learn about their care, other than through physically keeping them and experiencing their behaviour". Where others have dropped the bat, I want to go forward and push the ant-keeping boundaries. It has driven me to gather numerous sources of information and pick out fine details that may have slipped through others' reading. So far the main factors I have established are:
High Humidity
, these ants won't survive long in the wild when there is wind or dry seasons,
25-30C Temperature
, the successful keeper kept the colony at this temperature range and the colony lived for 6 years in captivity! and finally,
Food, food, food!
, protein everywhere, giving them plenty of live insects to eat is essential for brood development, especially because the larvae can become exhausted of their silk supply, therefore needing proteins to synthesise more silk.
Enough information about the ants, now for the formicarium:
A simple design for accommodate the colony for some time. Very similar, nearly identical to Liber ants' OS formicarium. The island will be surrounded by distilled water (to prevent mineral build-up on the glass). At the moment I am trialling the conditions.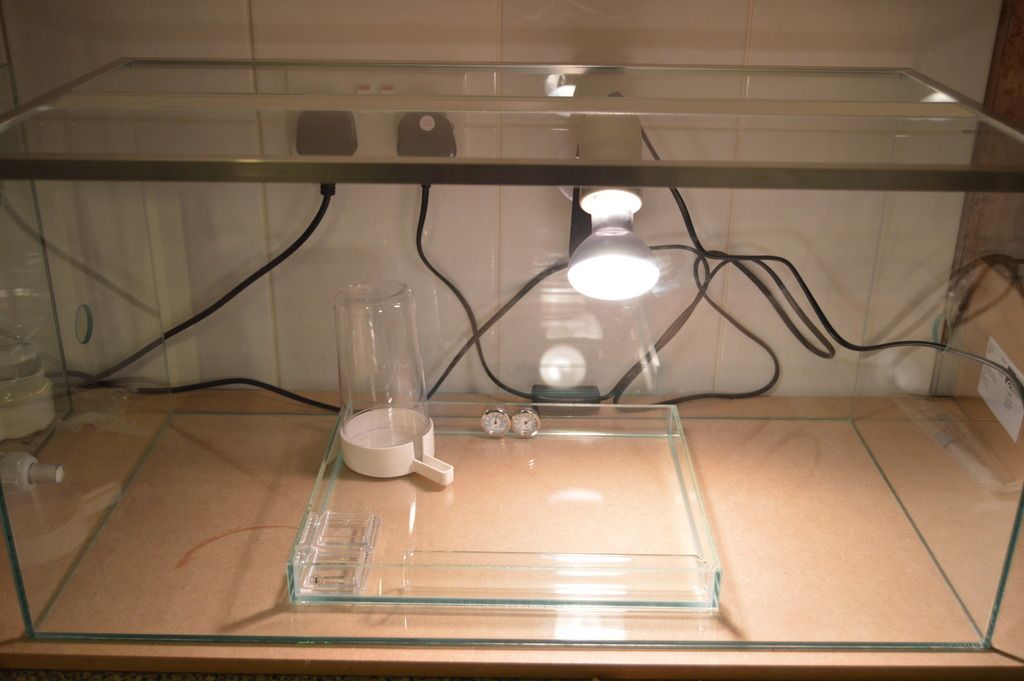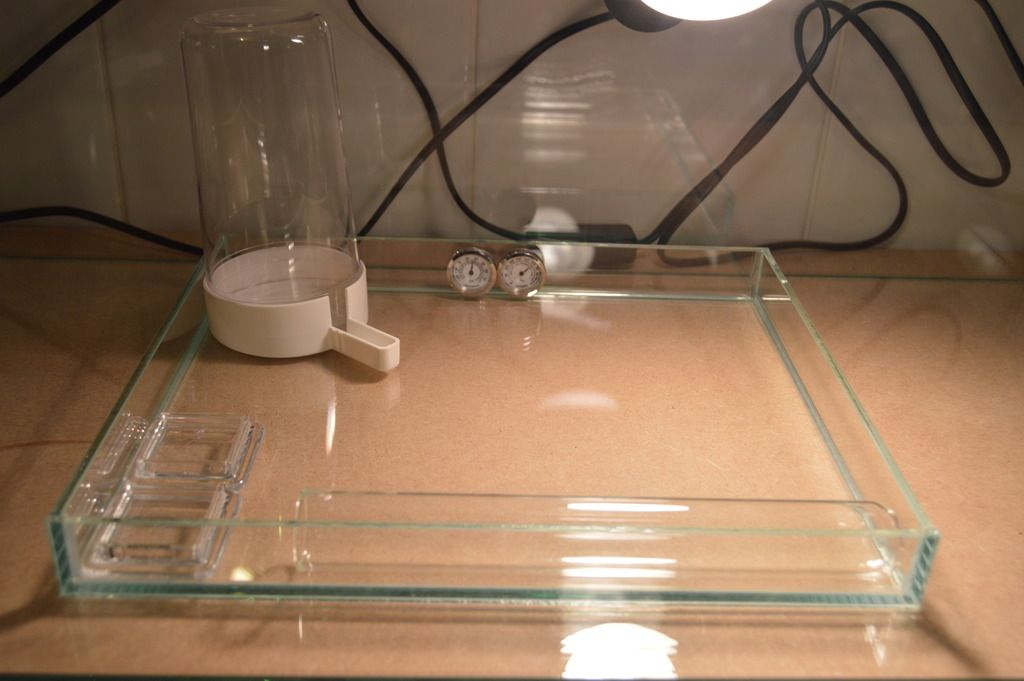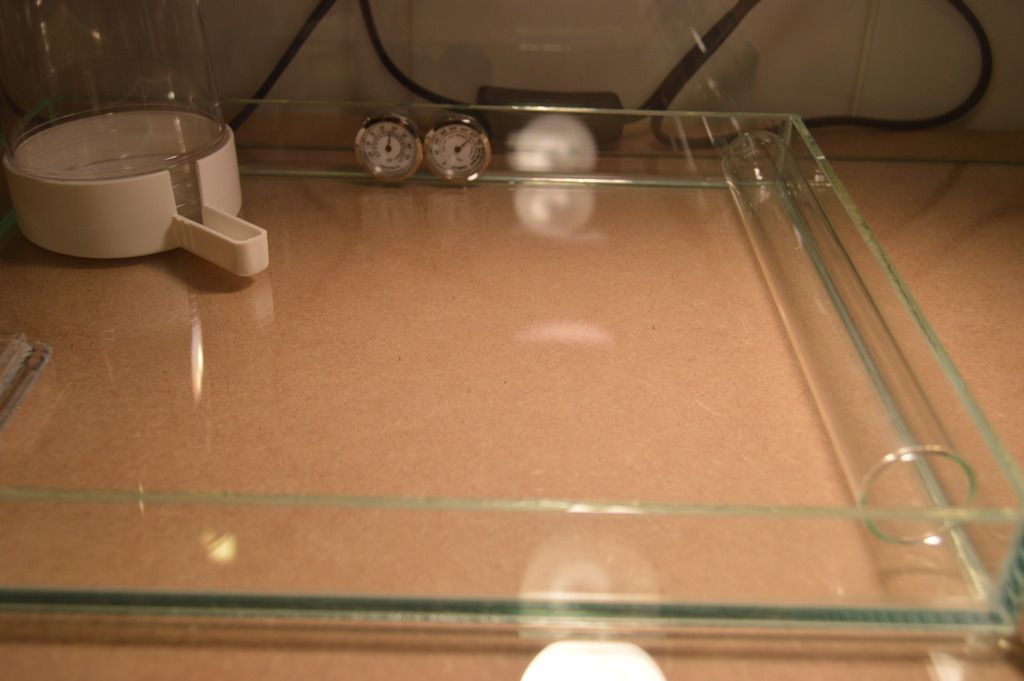 Got two or three more boiling tubes to put in, I will provide fresh ivy leaves in the boiling tubes and if the colony I'm receiving proves to be larger, I will use the Calamondin small tree in place of the boiling tubes to allow the ants to weave their nest. The colony consists of a single Queen, lots of brood and 100 workers, which will be arriving early next week from Germany. I hope this will be a successful colony foundation this time round.
Myrmecia pavida
Camponotus ligniperdus
Oecophylla smaragdina (Australian)