- Thu Aug 17, 2017 5:38 am
#23232
Not as in depth as my Camponotus but here is what I can estimate and tell you about these tetramorium colonies so far! Enjoy!
Estimated dates...
June 5th tetramorium caught in school and placed in oragami box to bring home. Transferred into small test tube setup.
June 8th - queen observed removing wings and eggs laid.
June 20th - queen ant caught inside my house! Found at the top of the stairs crawling toward them at about 6 pm (How did u get here with no wings!?!?!?)
Queen placed in test tube setup.
9pm queen observed laying eggs. Nine of them!

Known recorded log dates.
2017
August 17th - Tetramorium nintics (or first workers) observed. They seem to be in the stage of hardening their shells thus the translucent or whitish color to them ATM.

What should I feed these colonies for their first meals? COMMENT BELOW
Small species

If you liked this and want me to continue update this log leave a like!
~ Asoroa
Colonies:
Lasius flavus - boring
Camponotus Pennsylvanicus - New Worker!!
Tetramorium*2 - both new workers!!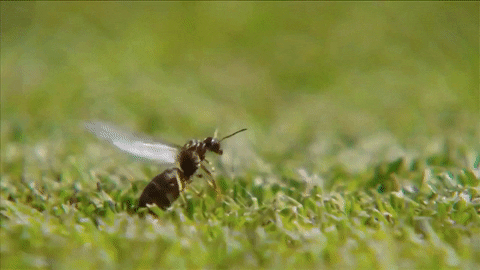 A suitable colony spot!