- Tue Nov 18, 2014 7:35 pm
#880
Soldier Update 5
The ants have been busy these past few weeks with the introduction of rice, almond flakes and lentils. The Queen herself had remained hidden in the fungus for a week or so but now she has come out and is more lively than ever. She has been moving around the fungus sphere quite a lot and is quite sensitive to light. The workers have had a treat this past week. An apple slice was quite to their liking; although they ignored it completely at first. They have been busy chewing up the apple and drinking the juices.
The colony is doing well with a small population expansion or around 10 workers or so. I cannot give a definite indication as to the size of the colony as it is very difficult to count
The ants continue to enjoy bramble and privet and they have taken a liking to the almond flakes as well. They are soft enough for the ants to chew and light enough for them to carry.
Here are the pictures:
I have also made a video but I will post that in a Minim Update later this week as it takes ages to upload to YouTube.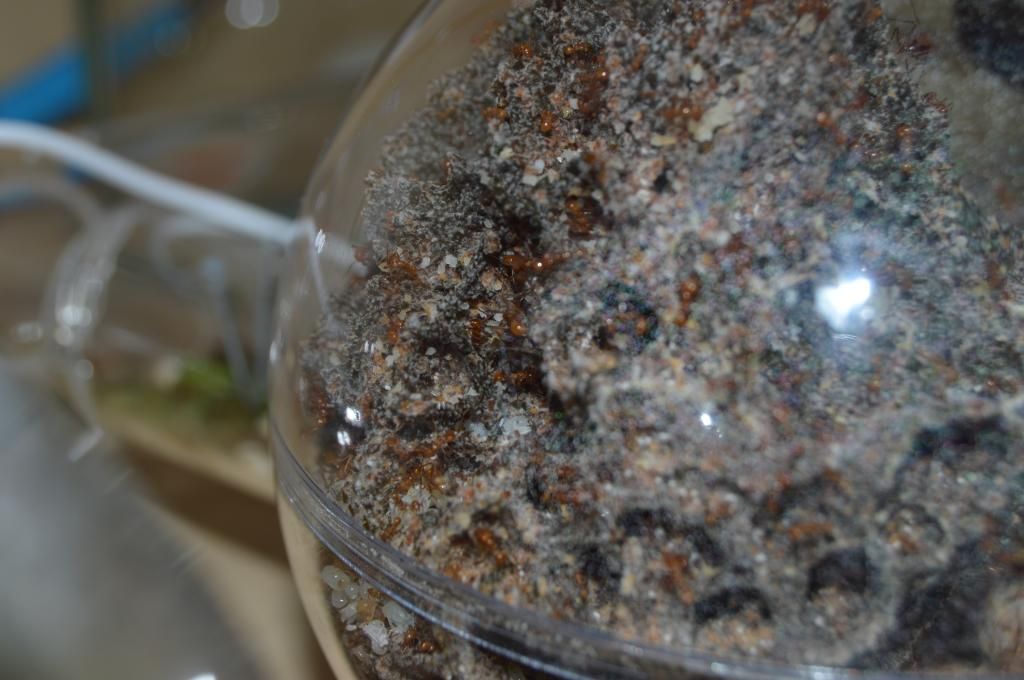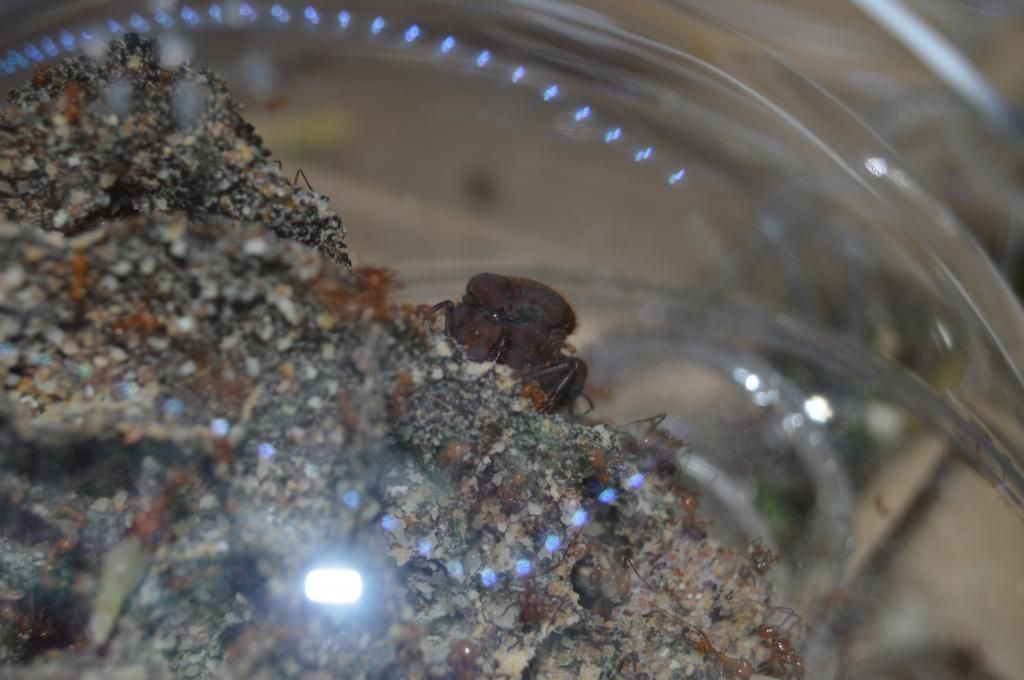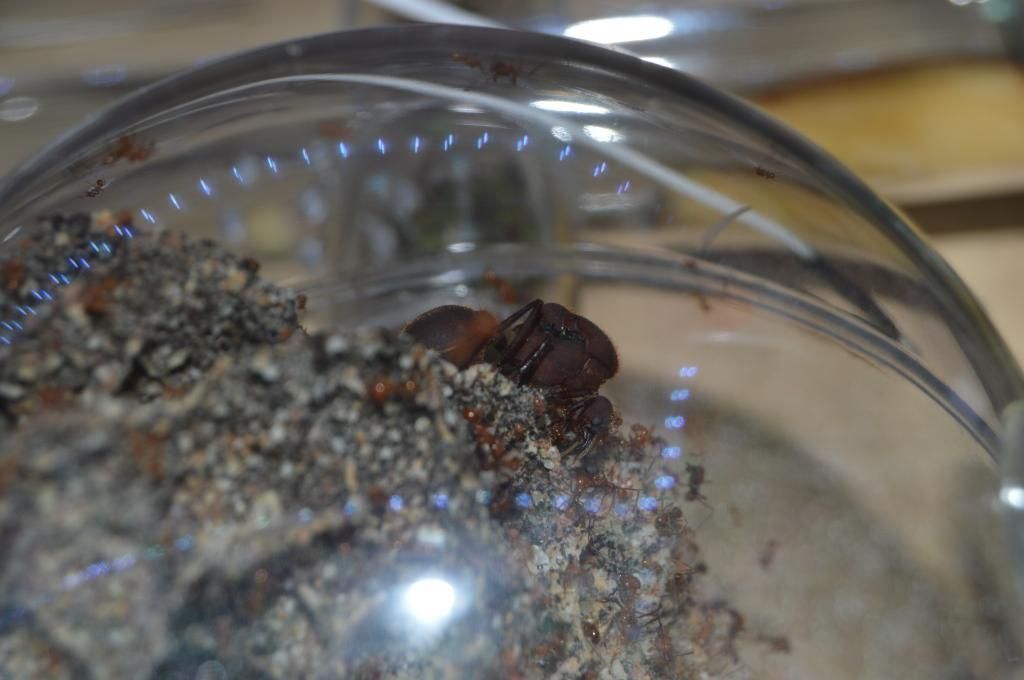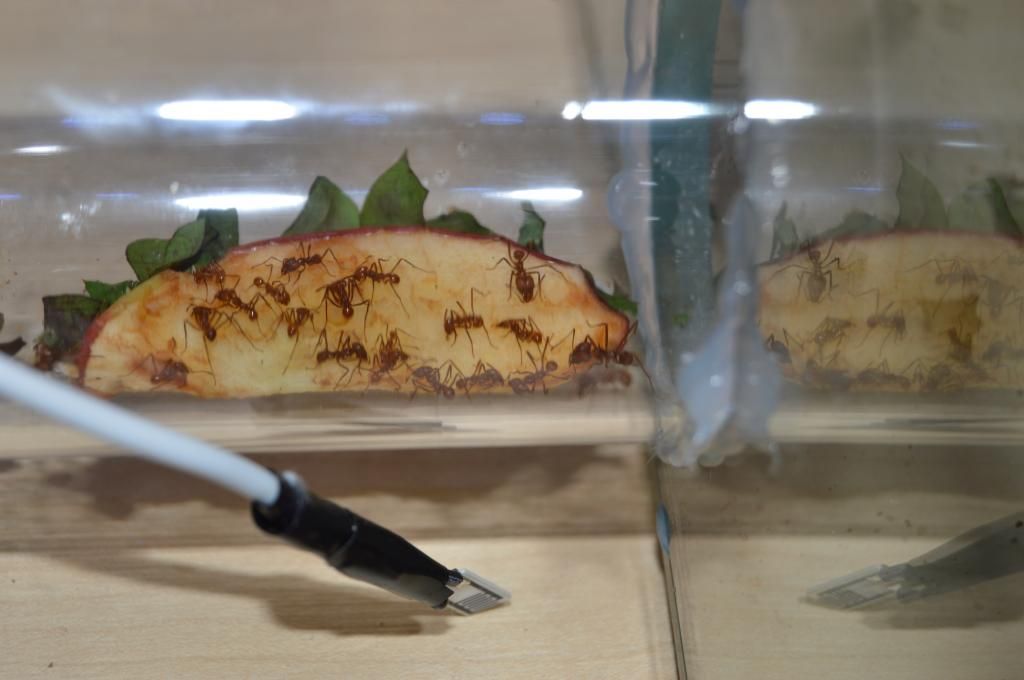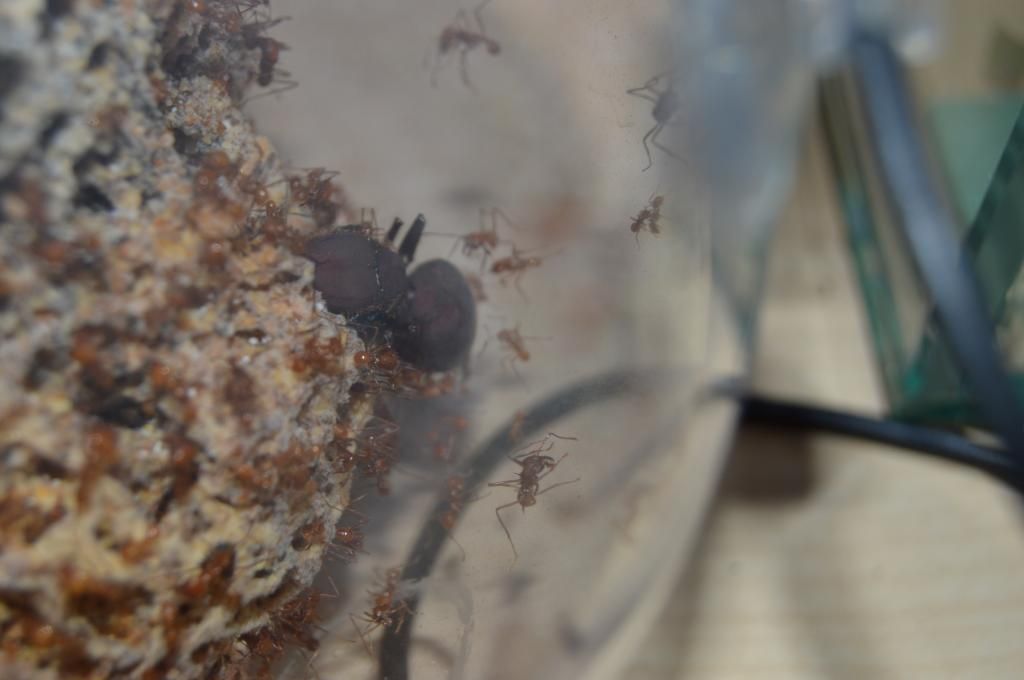 Myrmecia pavida
Camponotus ligniperdus
Oecophylla smaragdina (Australian)