- Sat Jul 01, 2017 8:52 am
#22822
Hello long time no see. As you might know my previous name was Asoroa. I posted quite often on my lasius flavus colonies. (Which are doing well disputed the lack of a single worker). In the time I have been gone I have found a lot of tetramorium queens. But most exciting was a queen I caught that I believe is part of the Camponotus species. She is doing well with a cluster of small eggs. A small larvae and a rather large pupae twice the size of the small larvae. I have soaked up a lot more knowledge about queen ants and development times. I am excited to see my new colonies grow!
Hope I can add what I know to this growing community.

Quick tip. Always carry prepared glass test tubes and some spare cotton. (I was inside a building working on a test when a queen landed right where I just signed my name. Completely unexpected. I had to fold a origami box to transport her home ha ha.)

Anyway comment post below and perhaps link me to some macro scopes for the iPhone. I happen to lack a good ant photography camera...
~ Asoroa
Colonies:
Lasius flavus - boring
Camponotus Pennsylvanicus - New Worker!!
Tetramorium*2 - both new workers!!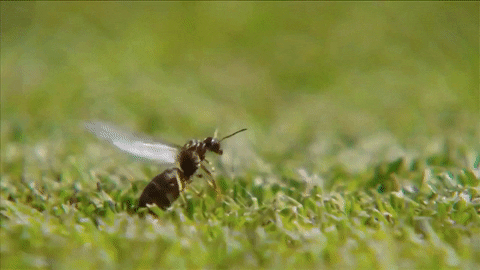 A suitable colony spot!